What Is P Series Mitsubishi, and How Much Does It Cost?
Not having AC in your home nowadays is almost like not having windows or doors. It's unimaginable, especially if you live in the warmer parts of the US, like Miami. There are a lot of different manufacturers to choose from, amongst which is the Mitsubishi P series. This make and model is particularly popular in Miami amongst homeowners, even though the selection of available manufacturers and models is extensive.
If you're looking for an upgrade to your current AC system, or you're looking for the best make and model for a fresh install to your new home, you should take a look at the offer from Mitsubishi, especially the Mitsubishi p series.
Is Mitsubishi P Series the Only Model You Should Look For?
Mitsubishi electric cooling and heating has become the leader when it comes to HVAC equipment. The innovative design and exclusive features made thousands of homeowners and business owners choose this manufacturer over all the others in the market. 
No matter the model, Mitsubishi has proven itself to be a great choice no matter what kind of space you need to heat or cool. It's a top choice for private installations but commercial and smaller industrial installations as well.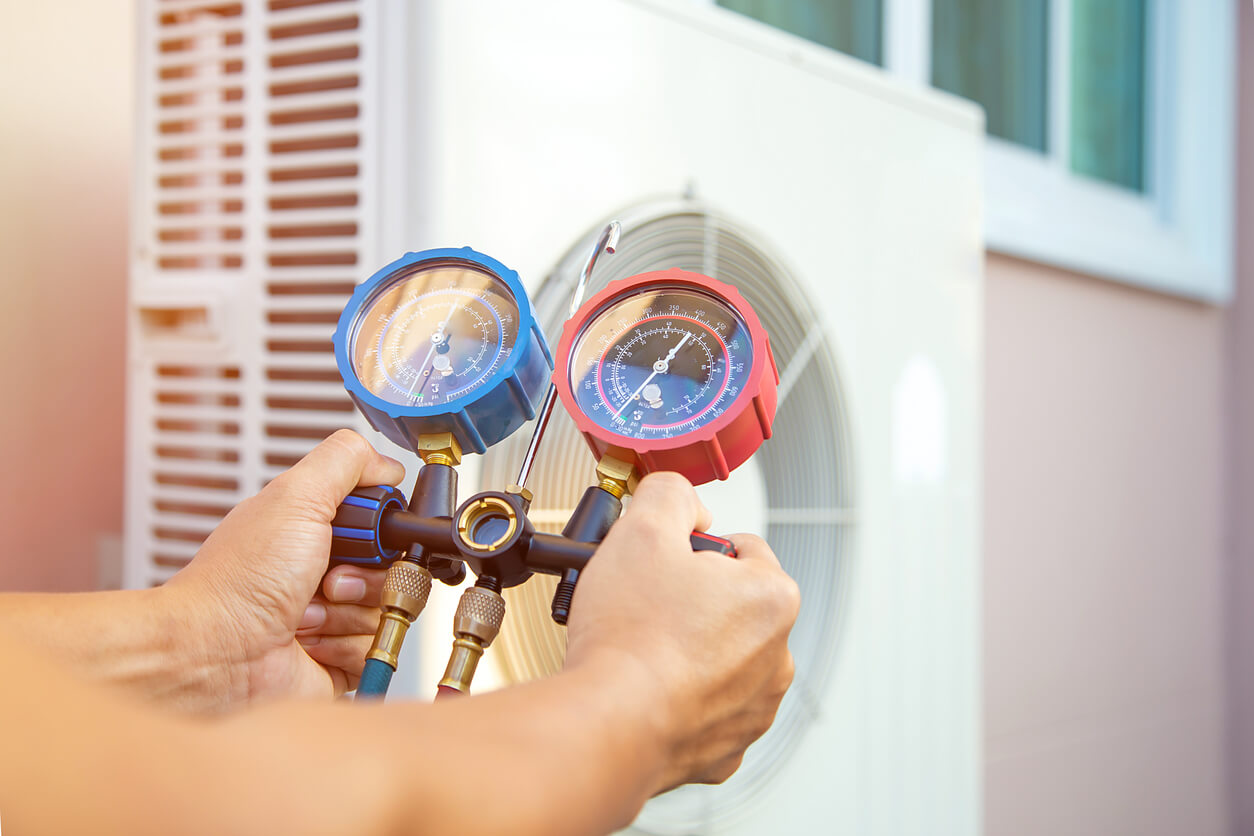 The Main Difference Between Mitsubishi M and P Series
A wide variety of Mitsubishi models are an excellent choice for any type of installation, but the most common is the M series and the Mitsubishi P series. The main difference between Mitsubishi M and P series is that the P series is built more for commercial use and longer runtime. It's a more extensive system that's also more expensive than the smaller M series.
When it comes to the price range of these two models, the more expensive one is the Mitsubishi P series, but not by much. The average price of the Mitsubishi P series is around $5,000 without installation, while the average cost of the Mitsubishi M series is about $3,000 without installation.
To be clear, both these models can be used for either commercial or private purposes, depending on your needs. Some businesses don't need such a powerful AC system as the P series Mitsubishi, so the M series would be more than enough to cool off the working space. This also means that some homeowners might need the more robust and powerful model to keep their homes filled with crisp cool air. 
Why You Should Consider the Mitsubishi P Series as Your New AC System
Although the difference between Mitsubishi M and P series is on the side of the smaller model when it comes to the price, the P series Mitsubishi is a much more flexible choice for both residential and commercial installations. Both models can be installed with wall-mounted interior units, suspending ceiling units, and ducted interior units. The Mitsubishi P series has a broader selection of BTU loads, making it an excellent choice for smaller and larger spaces.
The reason why so many people choose this brand is the fact that the installation can be done effortlessly in a concise amount of time. Certified technicians can usually do the entire installation in one day without the need to disrupt your everyday life. The installation can take a bit longer for larger installations with more outside and inside units, but not as nearly as it takes for a few other brands available on the market.
Key Features of the Mitsubishi P Series
As a highly efficient heating and cooling system coming from a reputable brand, it's expected to find a couple of exclusive features that differentiate this specific make and model from other brands available on the market.
One of the best things about the Mitsubishi P series is that you can choose a setup that works for your specific needs best. You can choose between several indoor units, including the wall-mounted unit, a four-way ceiling cassette, or a ceiling suspended unit. Each has a few features that are best suitable for different spaces you need to heat or cool. All these indoor units have a few things in common – easy maintenance, high-performance, and they're all very quiet while operating.
The most significant difference between Mitsubishi M and P series is building each of these models. The P series Mitsubishi is built with industrial-grade materials which are more durable and can withstand harsh weather conditions. This makes the P series a prevalent model amongst homeowners and business owners in the warmer parts of the US, such as Miami.
In these cases, paying an initially higher price for a brand-name AC system that will work flawlessly is worth it. Mitsubishi AC systems have an excellent reputation, and the best part is that most AC service technicians offer regular maintenance and have spare parts if you ever need them.
Is It Worth Paying for a Premium Brand Name AC System?
If you're planning on getting a completely new AC system installed in your home, or you think it's the right time to upgrade from your old AC system, it's worth checking out premium brands that will provide precisely the air conditioning you need.
Finding reputable AC service technicians such as Chills Air Conditioning is the first step you should make if you're on the hunt for a new AC system. Certified professionals will quickly take a look at your space and recommend the best solution for your needs. They'll recommend a specific make and model that will satisfy all your needs and the proper placement of the outside and inside units to maximize the system's effectiveness overall. 
Although the homeowners themselves can maintain many AC systems, hiring professionals to check the entire system every once in a while isn't such a bad idea. Mostly because certified professionals know these systems inside and out, and they know where their weak spots are.
Even though it might sound like a pretty significant investment, getting a premium brand AC system installed in your home is the best investment you can make. Not only will you have a high-quality AC system, but the air quality in your home or office will be better, and regular maintenance will keep your spaces at the right temperature at every given moment.
If you have experience with the Mitsubishi P series or currently have that model in your home or office, leave us your thoughts in the comments section. You can also share this article with your friends and family on social media!